Welcome To Bryant Basses
Welcome to the website of Paul N. Bryant. Here you will find details of my fine hand-made English double basses.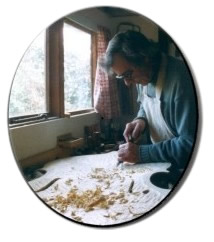 Bryant double basses have established a reputation for quality and value for money, and are played in many leading orchestras in the UK and abroad, as well as for jazz and solo playing.
Since there comes a time in everyone's life when we must find something less strenuous to do, I don't plan on taking any more orders for new instruments, although I have been making the occasional bass when I feel I am able to, old habits die hard.
During my double bass making career I have made a great variety of bass models, as one can see from my archive pages.
I would like to thank all my customers and friends, past and present, and wish you all the best in your careers; I hope your Bryant bass will prove to be a good investment in the future.